A wedding hall located nearby the Ibaraki Prefectural Office.
Based on the concept of a "wedding hall in the green", various gimmicks that allow you to walk around the garden and feel the nature in the room are applied, and by carefully connecting them, the architecture that integrates the garden and the interior is created.
Specifically, the building is divided into five according to the required room size, and is arranged in a U shape surrounding the courtyard. The large glass and five deep eaves with different heights extending toward the garden are the beauty of nature that changes from moment to moment, such as the shadow of the planting, the water surface of the pond, and the soft light reflected by the planting and gravel. It plays the role of introducing the grace into the room.
In the room, natural materials such as wood and Japanese paper are used to create a connection with the outside, and stained glass that changes its expression depending on the light conditions, carpets using glossy threads, and woven wallpaper are used to create a delicate texture. Creates a comfortable space for people by changing the light and shadow from the outside in more detail.
From a bird's-eye view, the garden at the planned site will be connected to the lush gardens already in place at the prefectural office, and as a regional landscape that colors people's lives with the ever-changing beauty of nature. I thought it would work.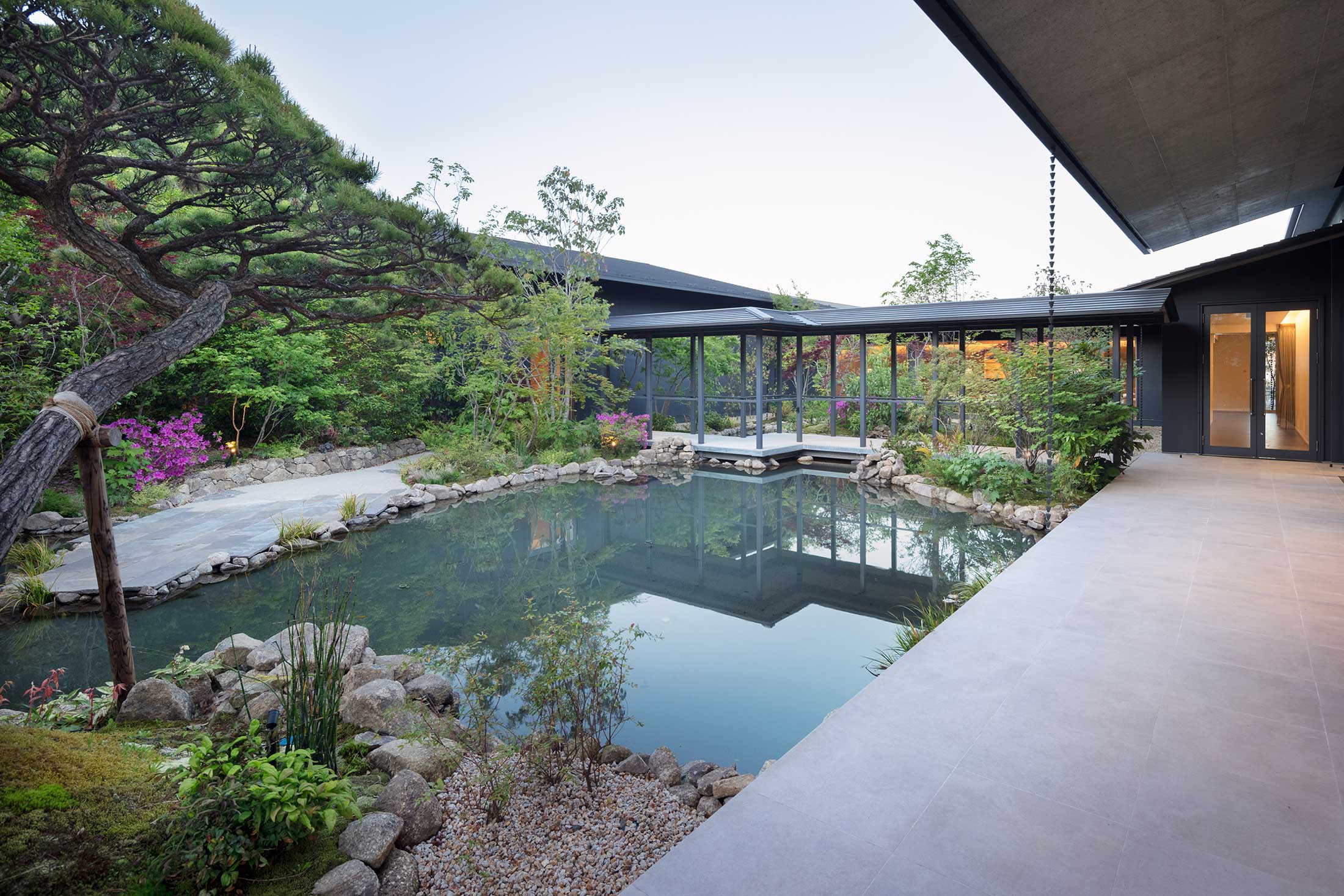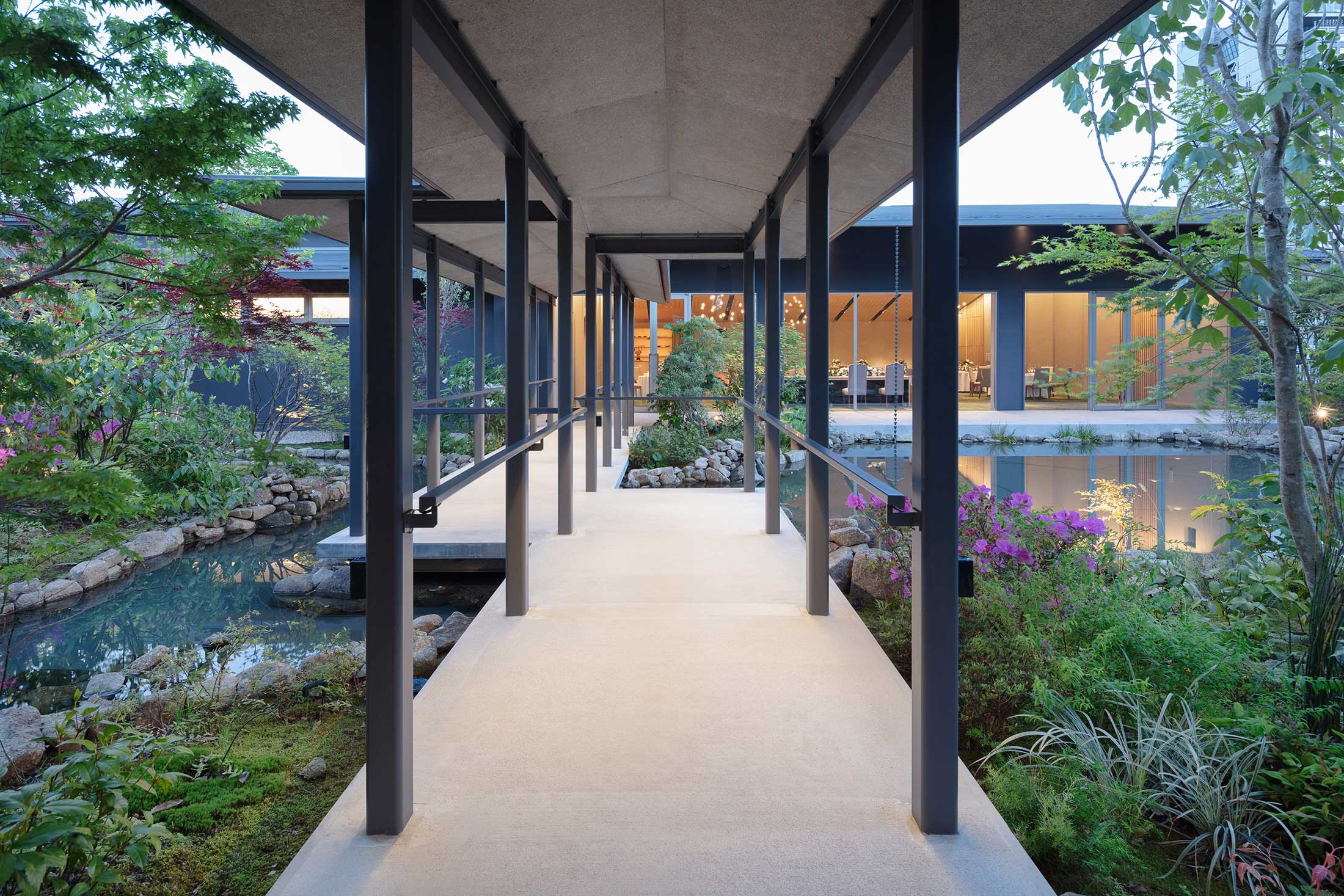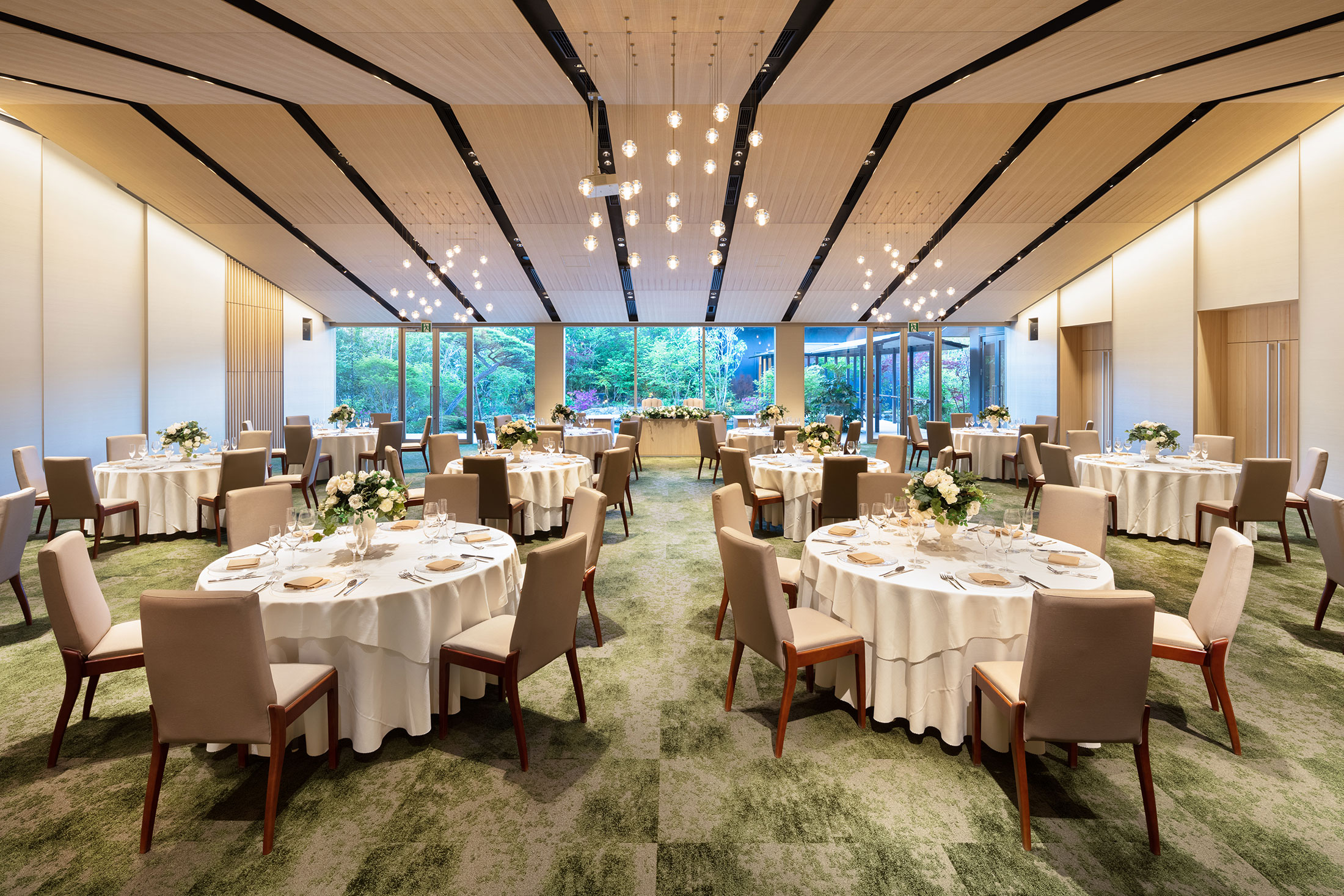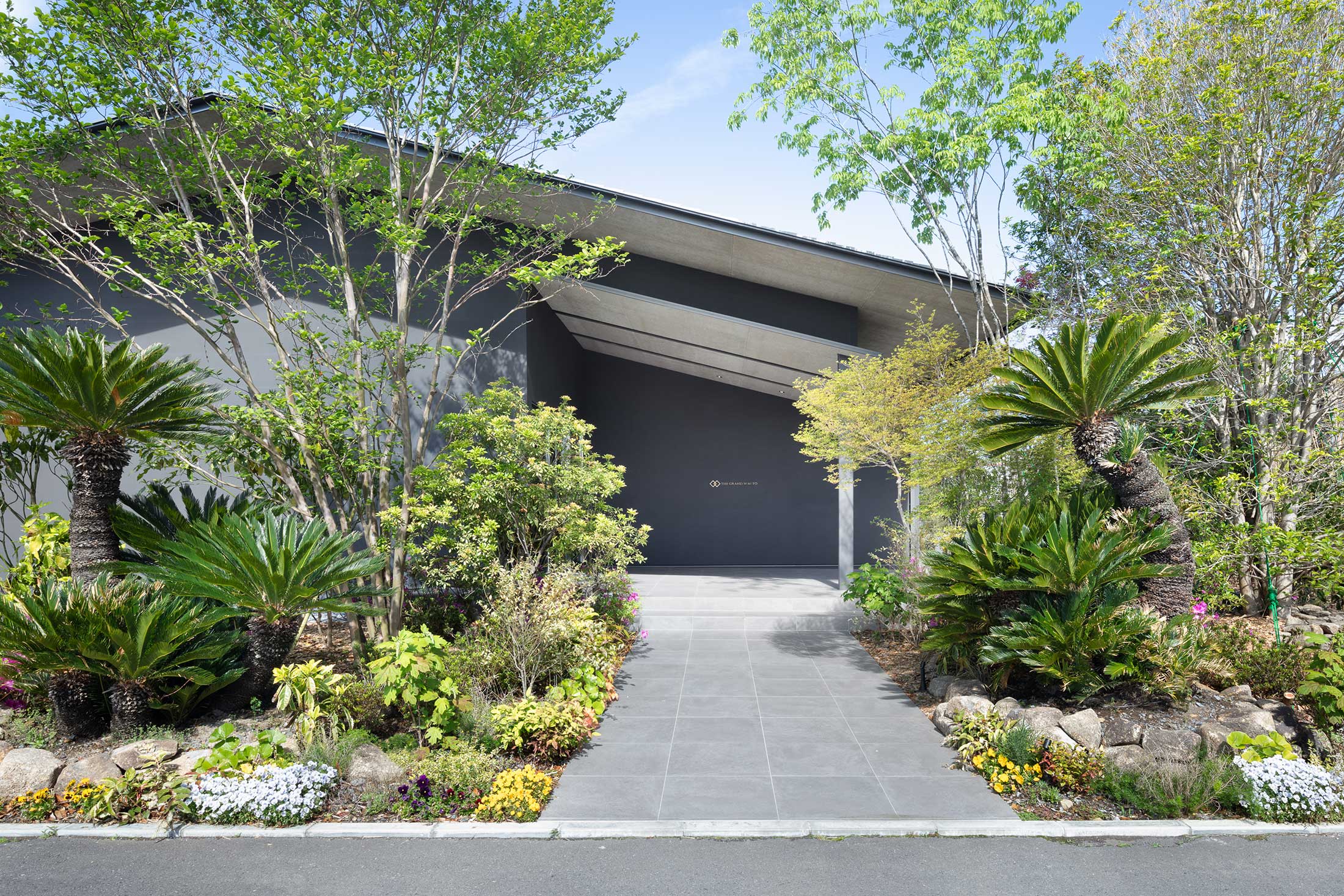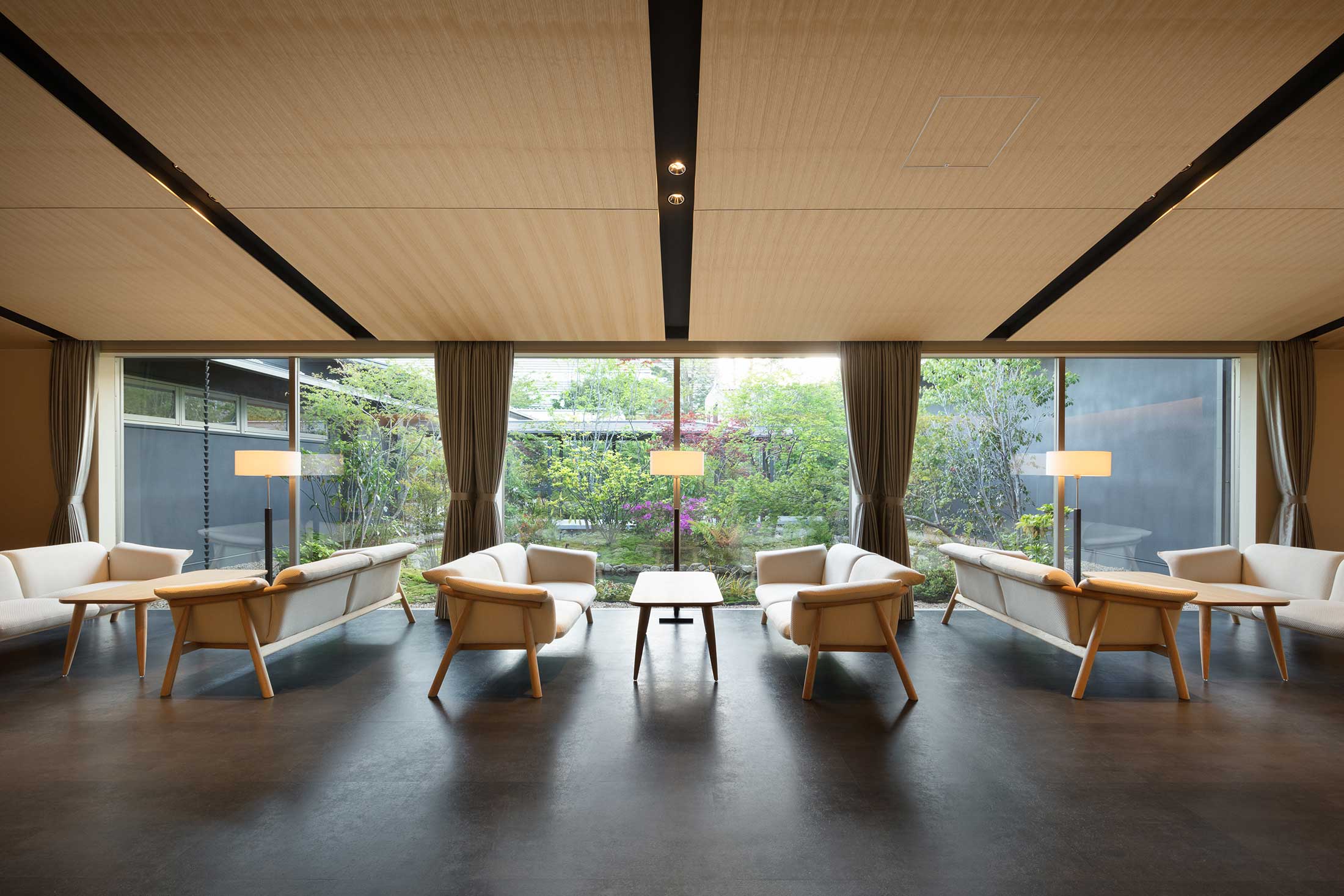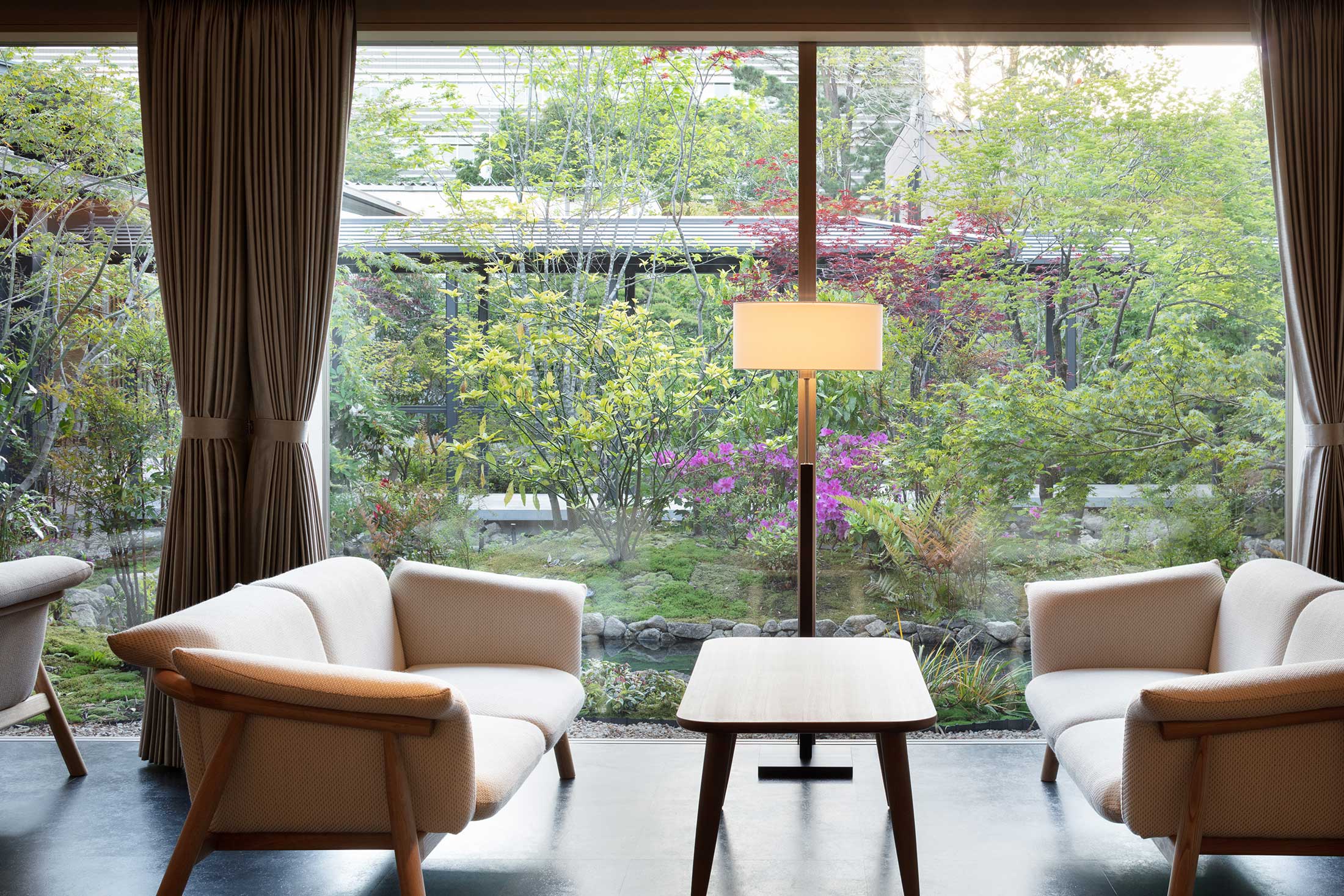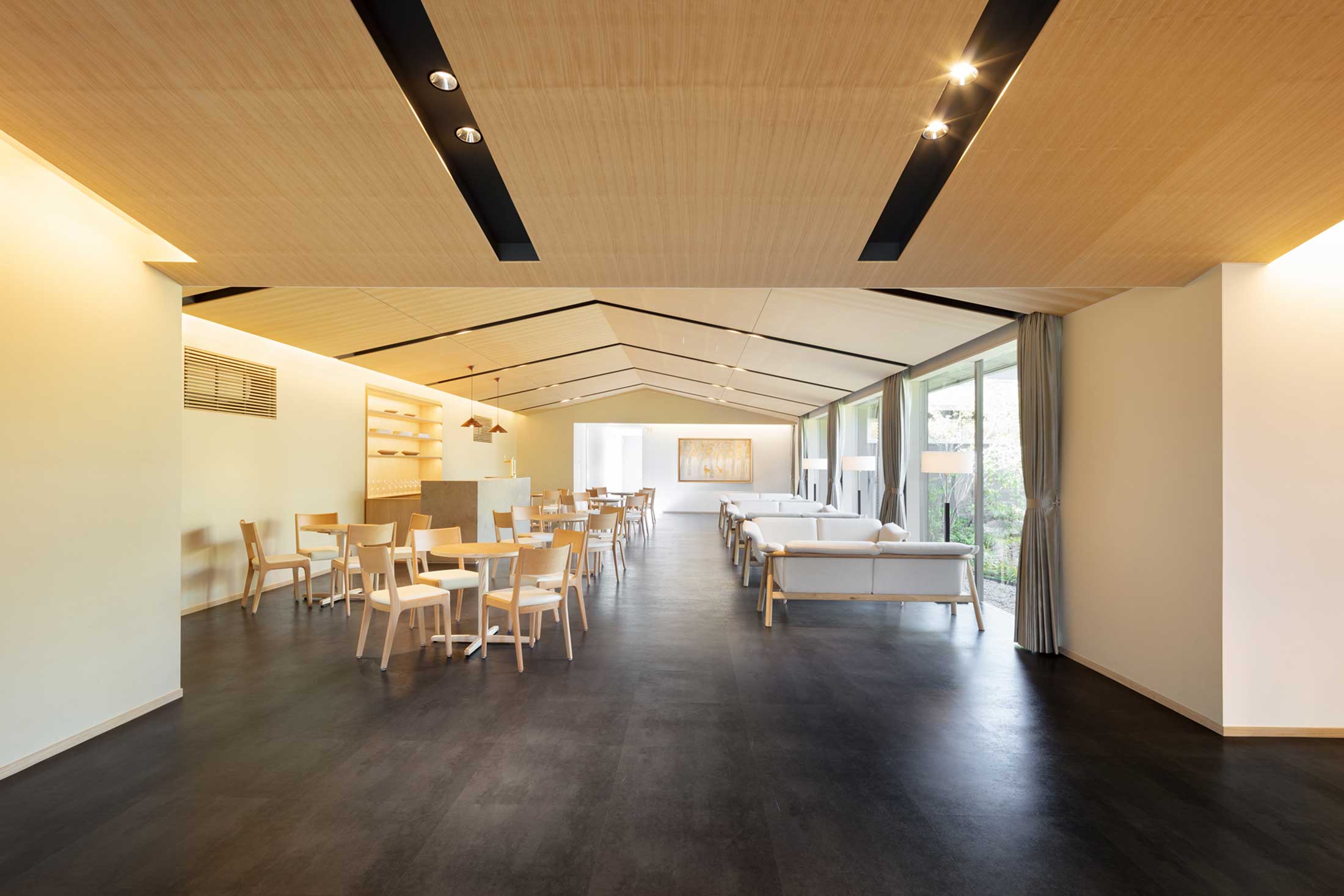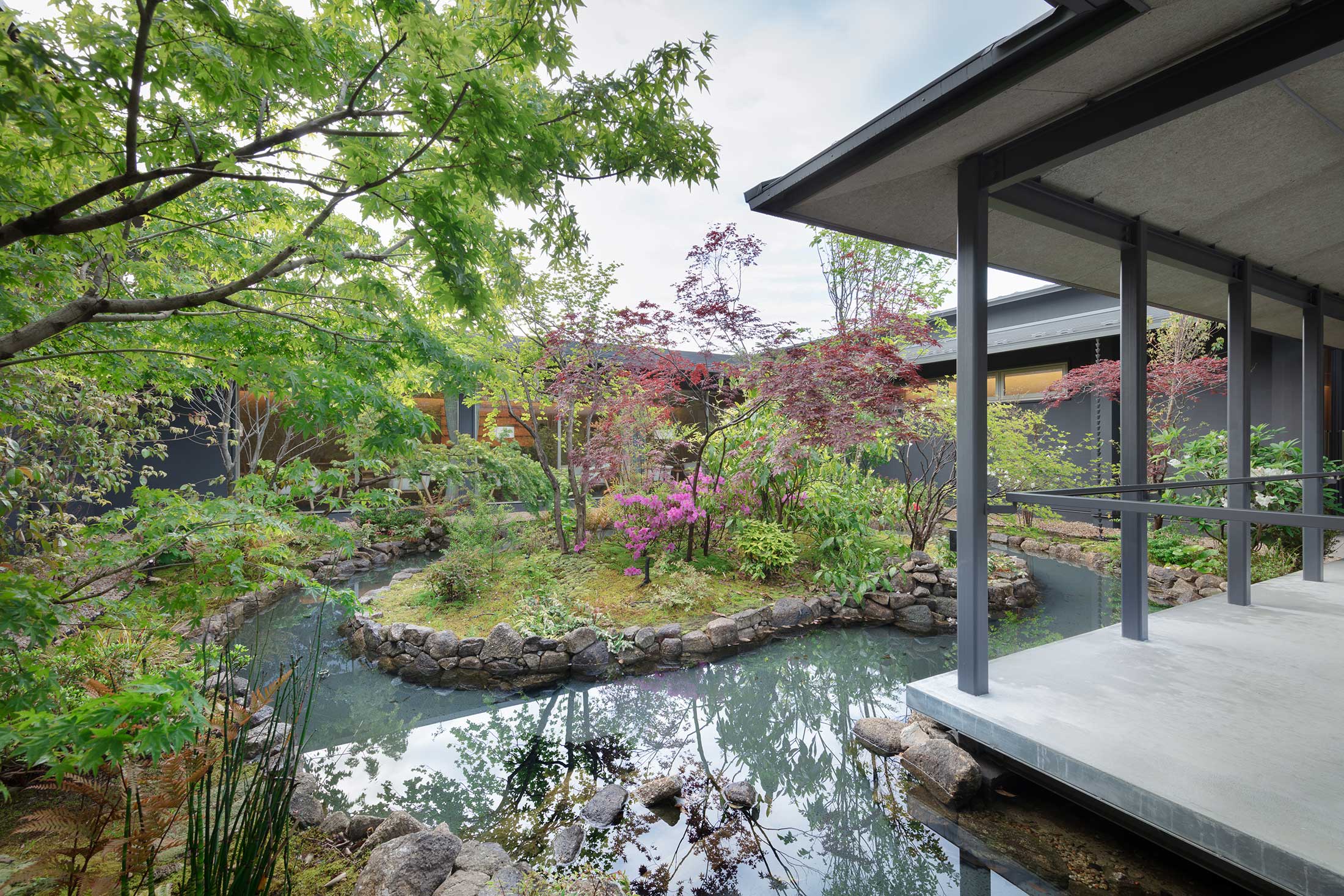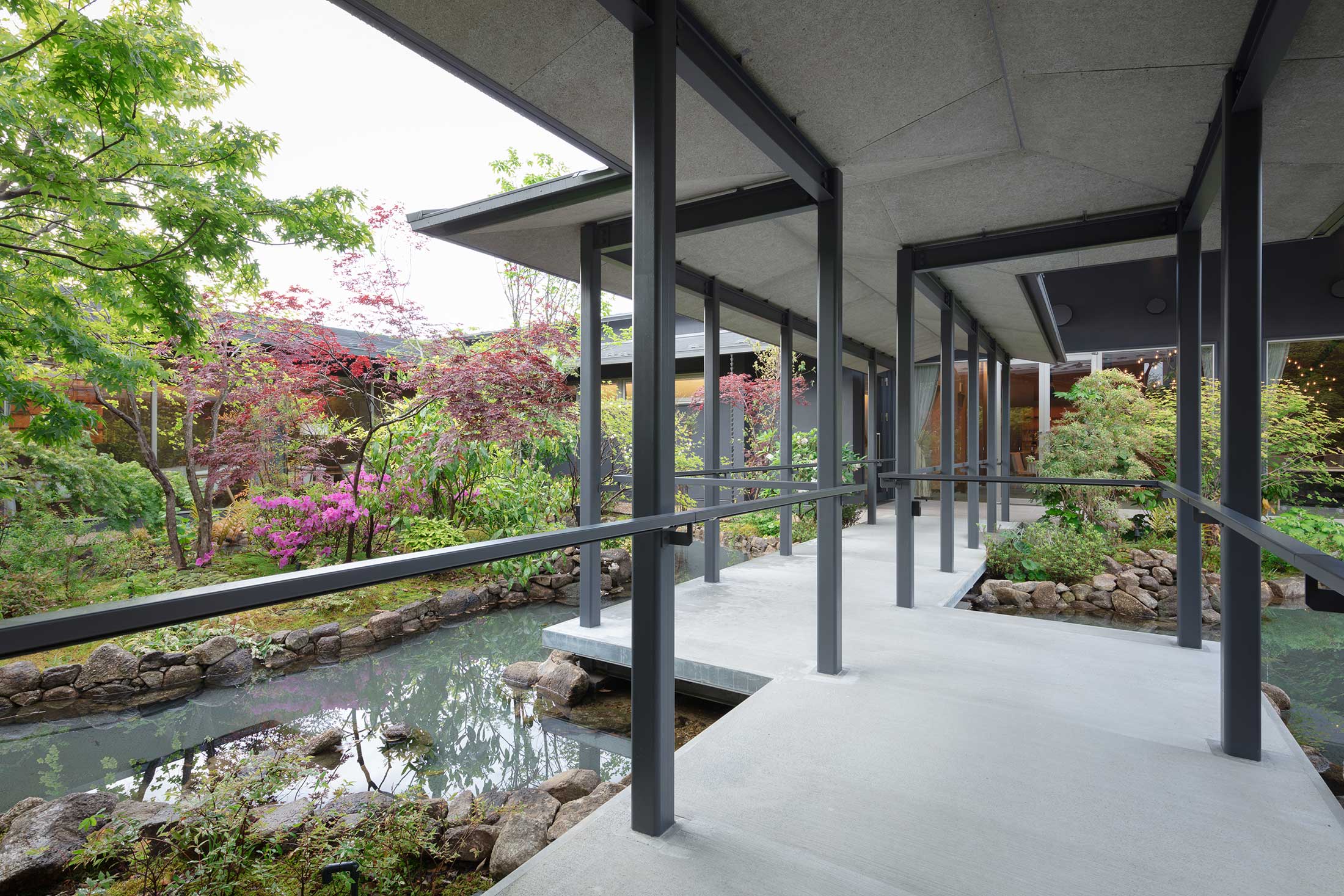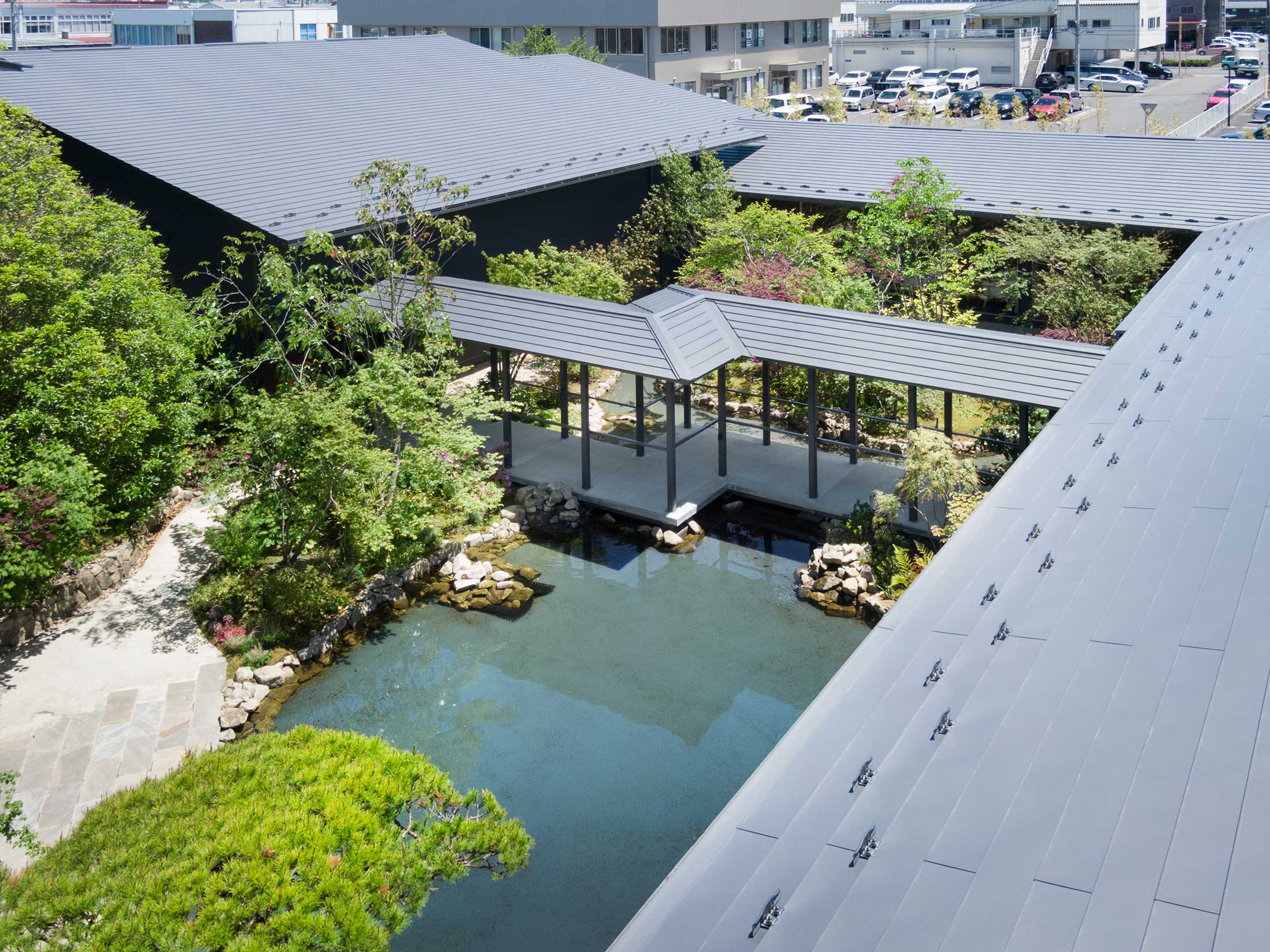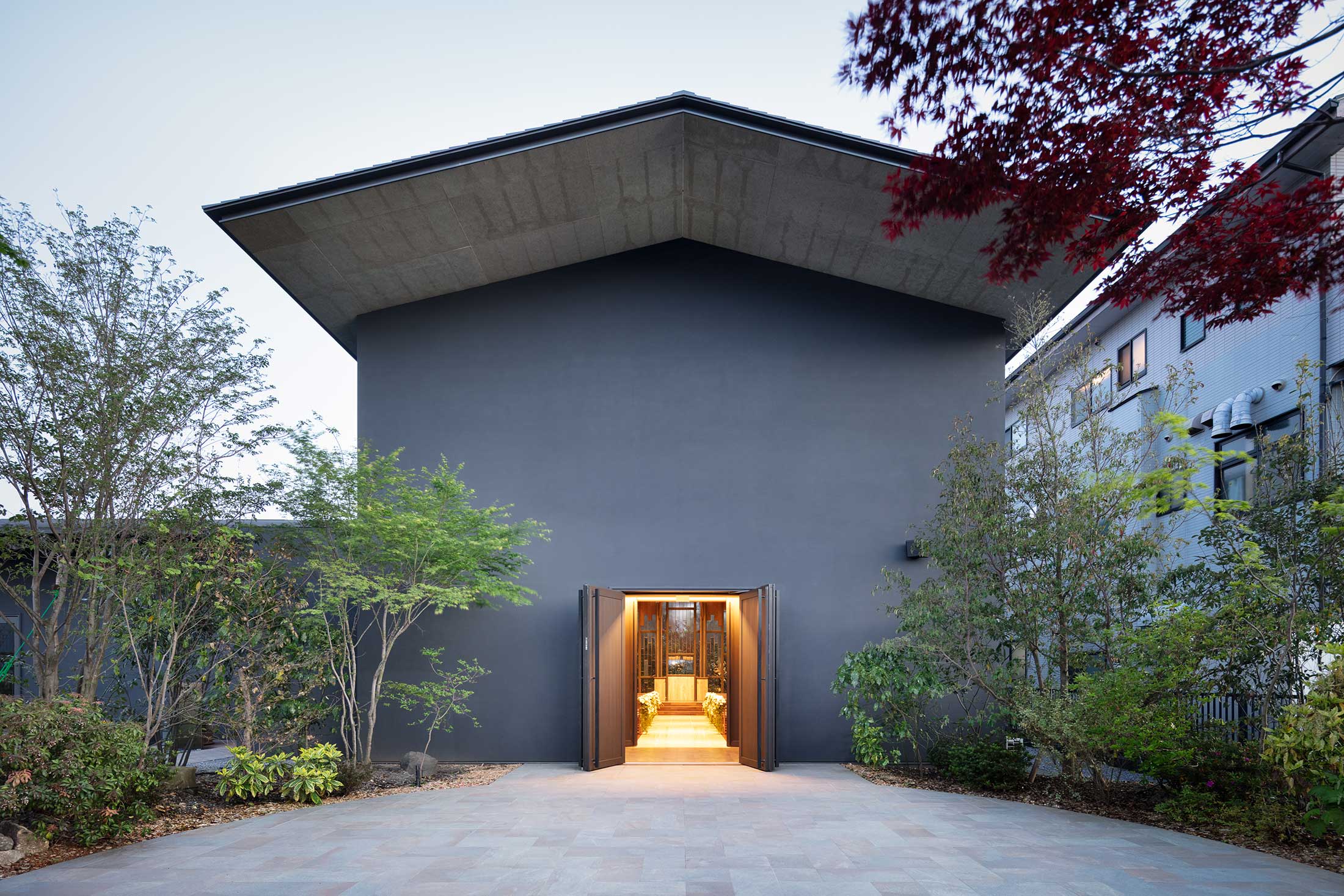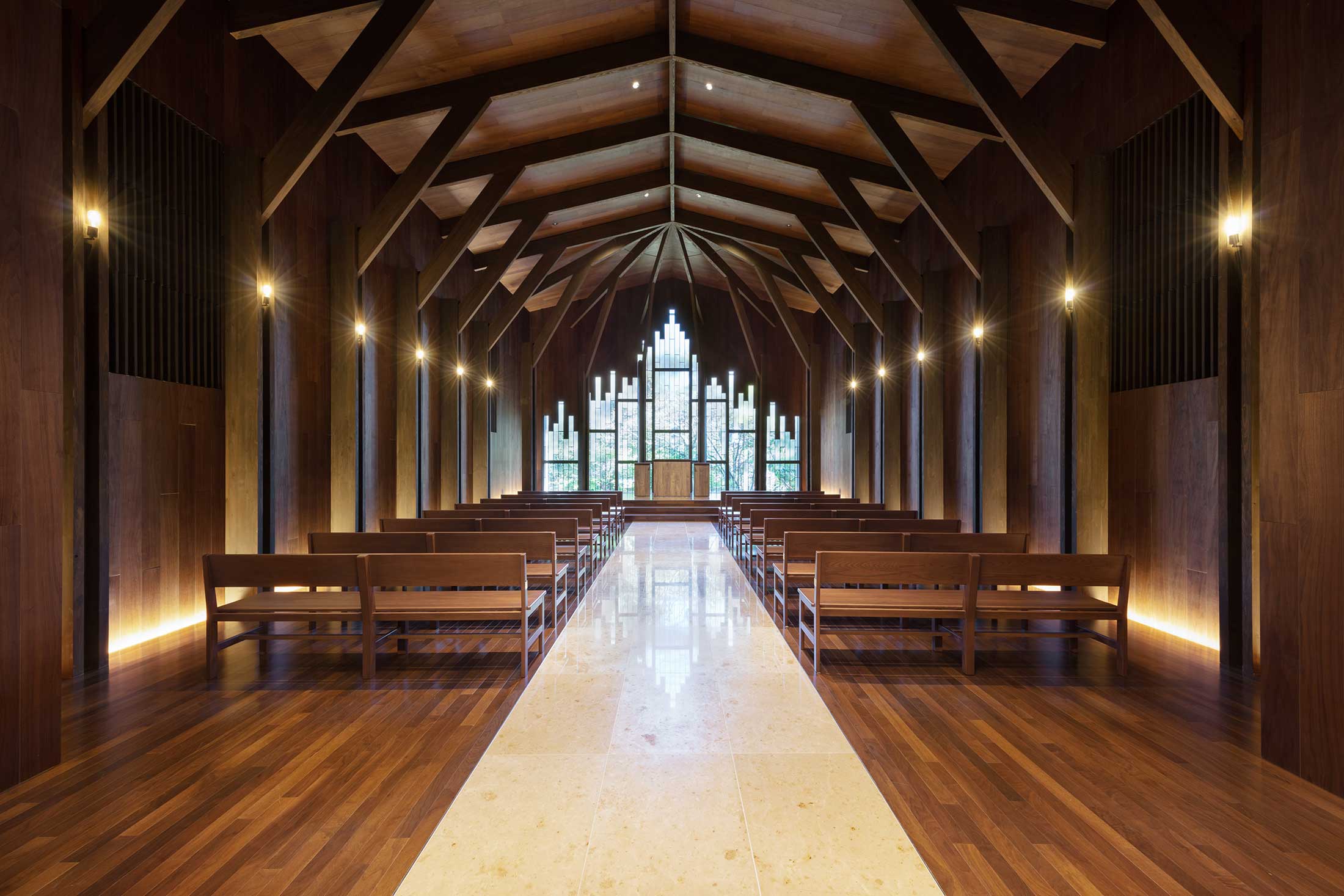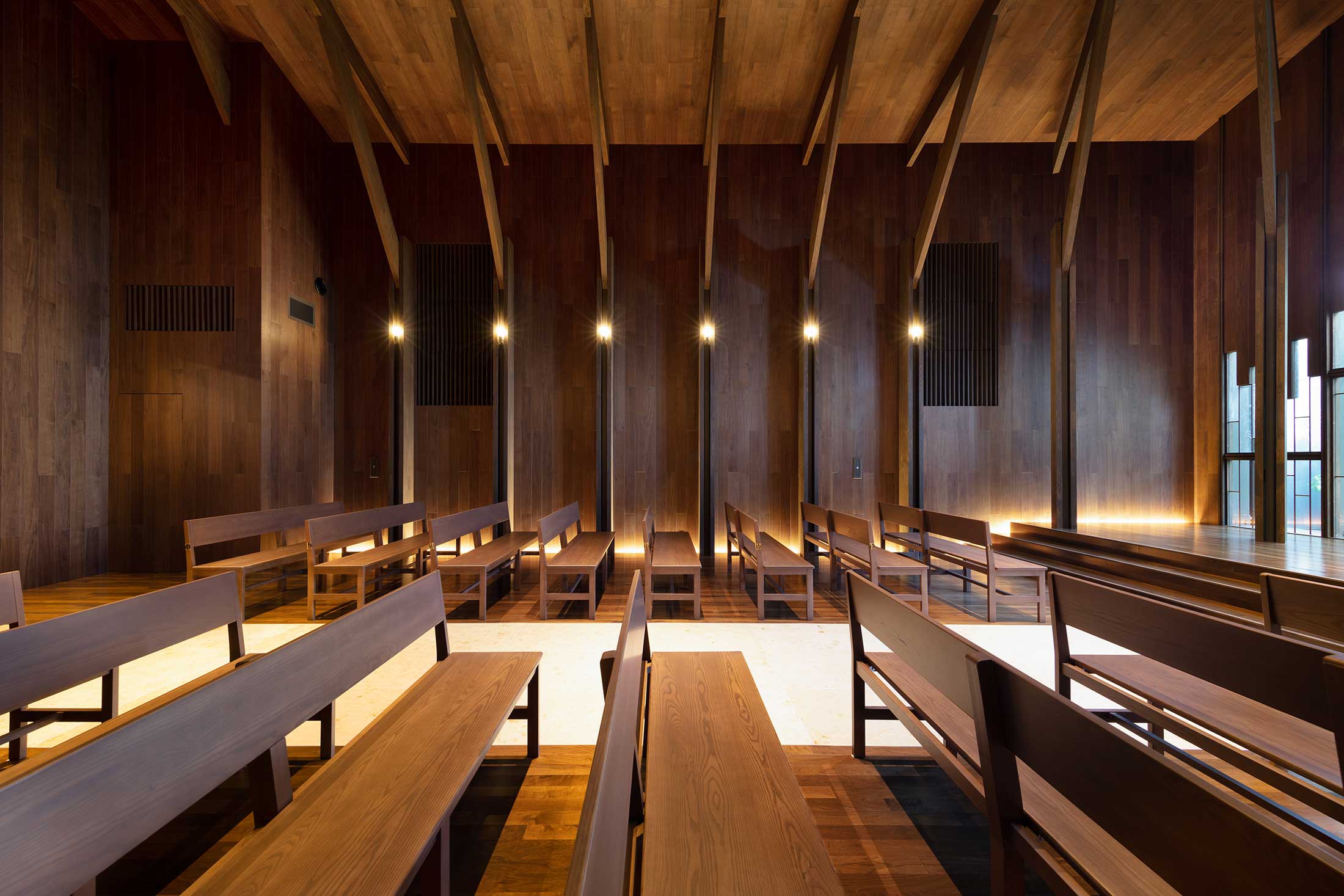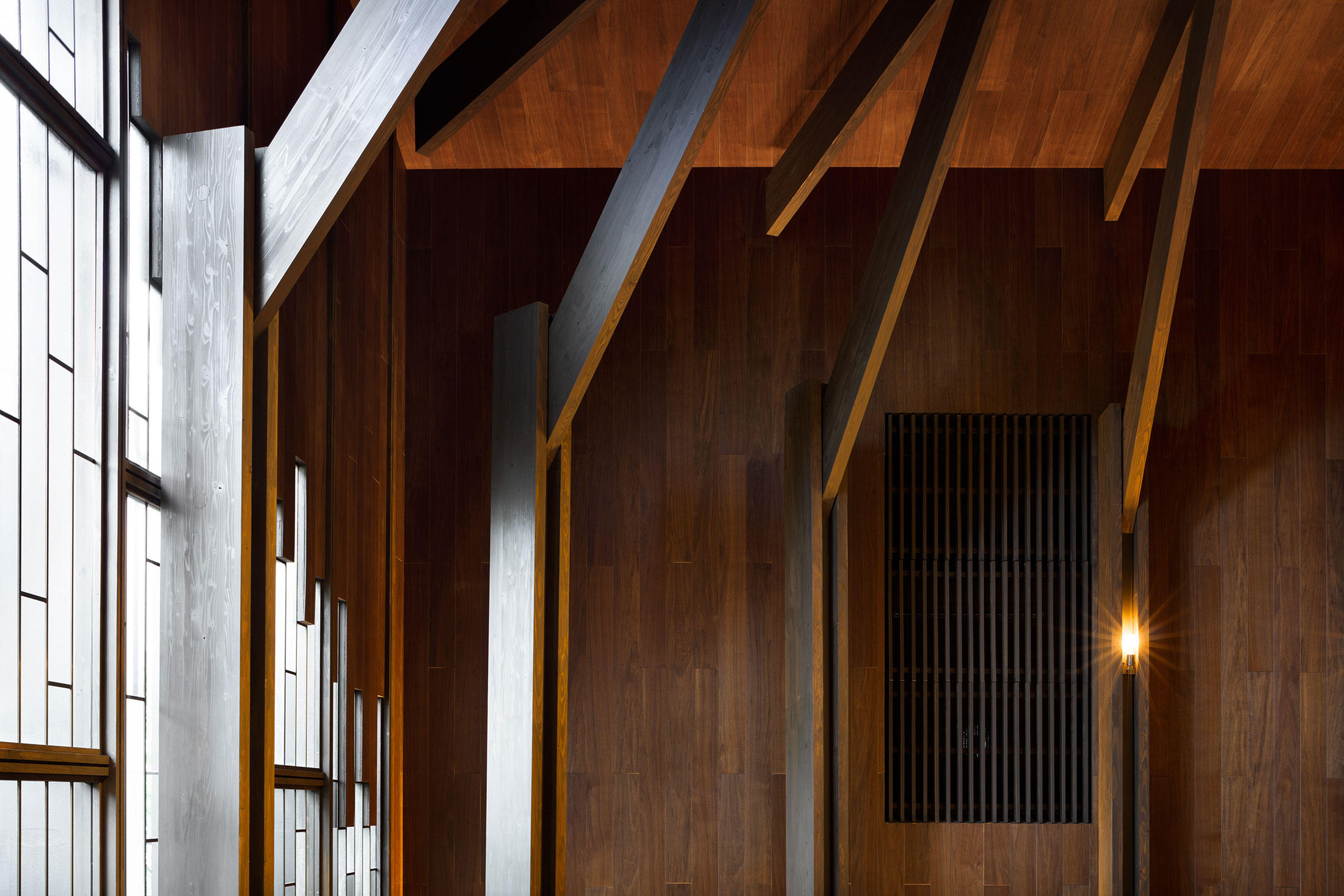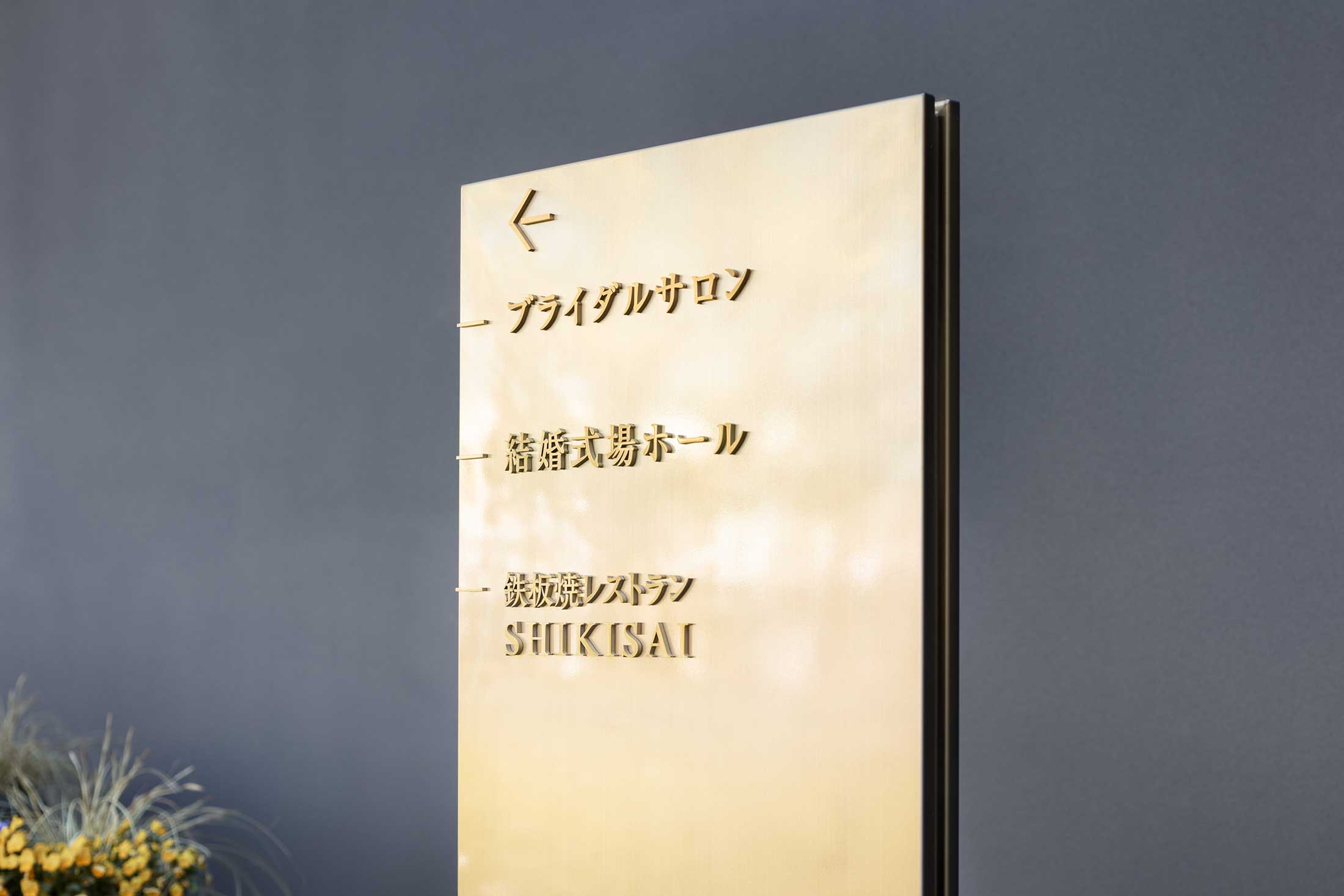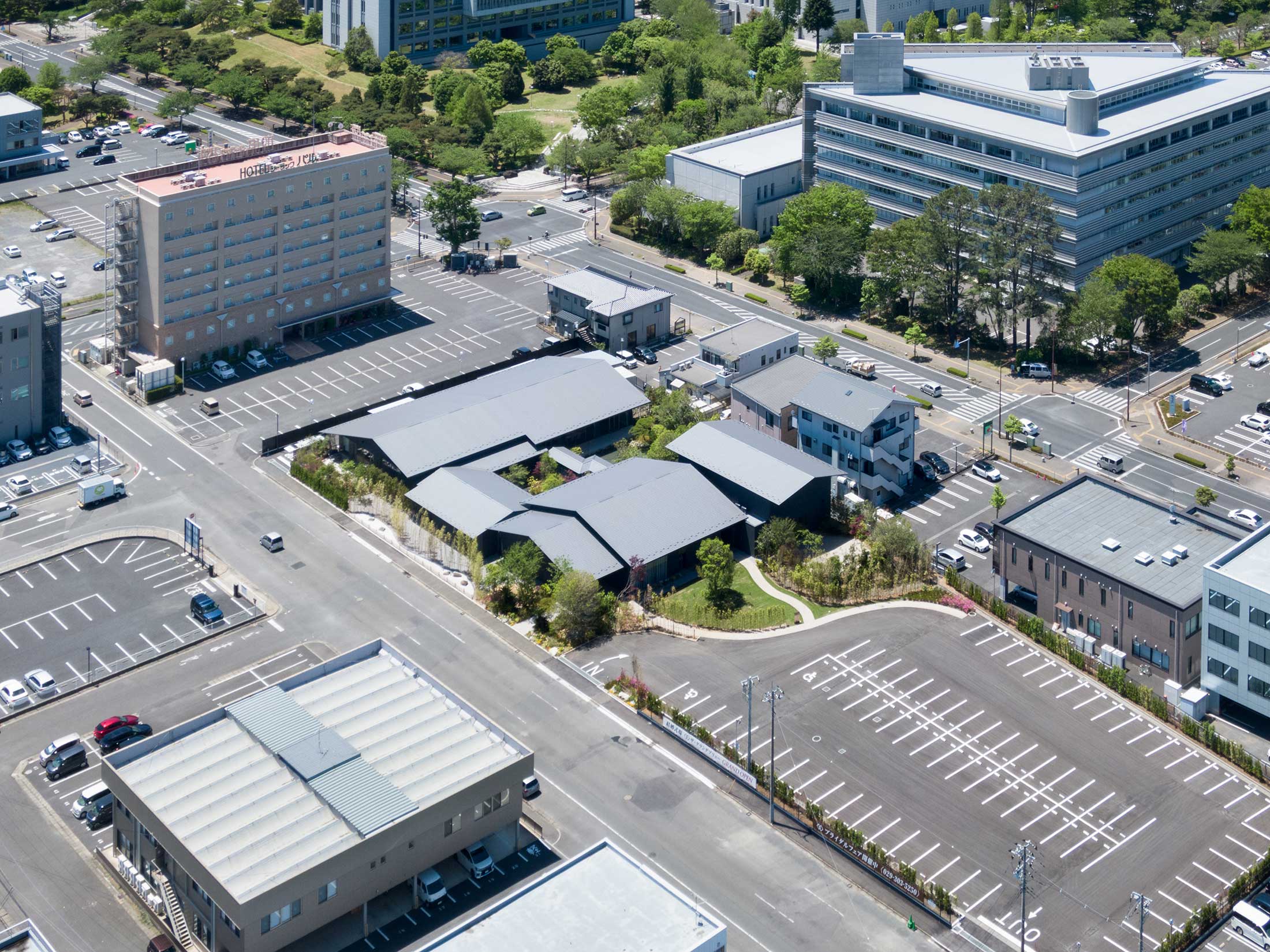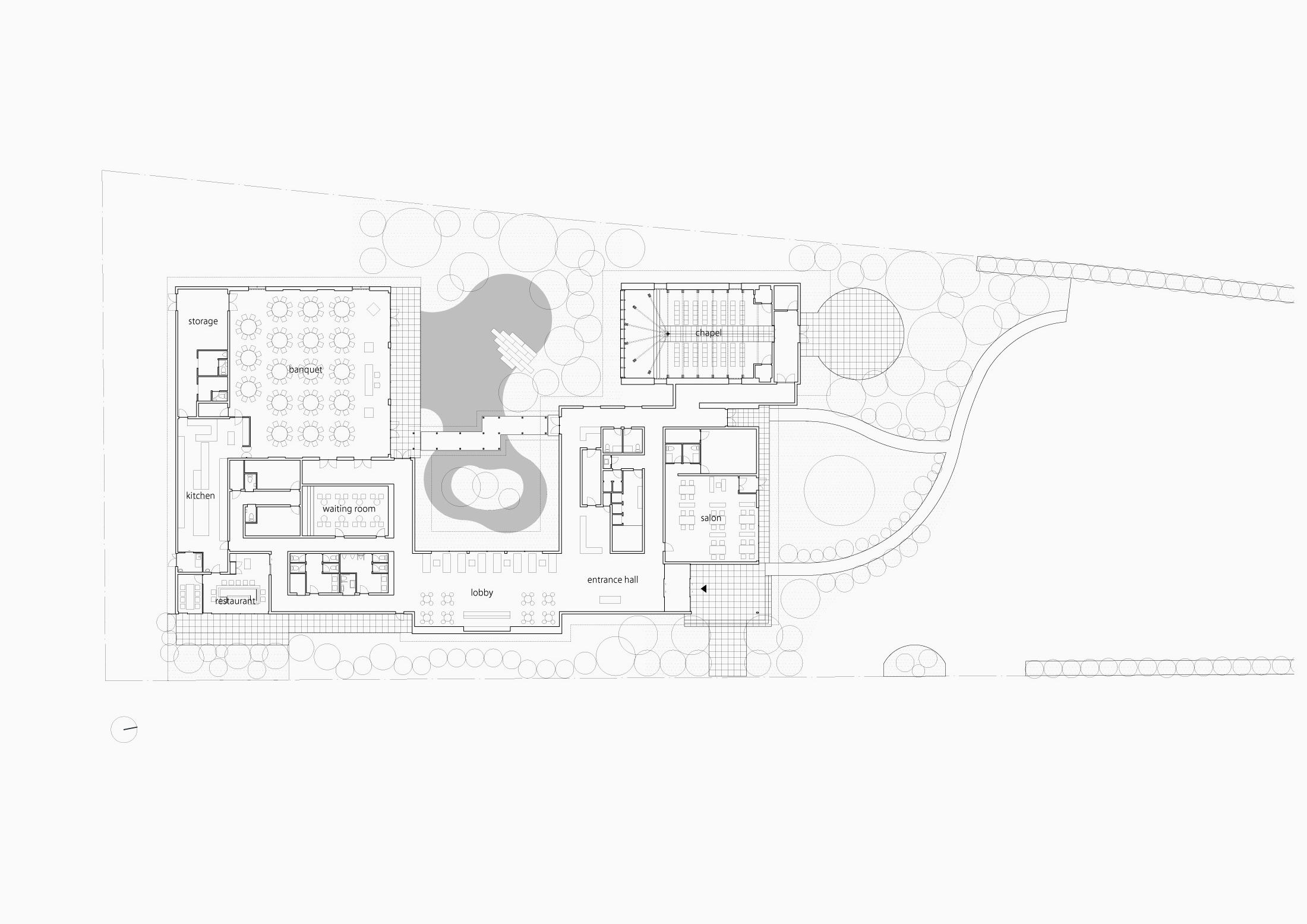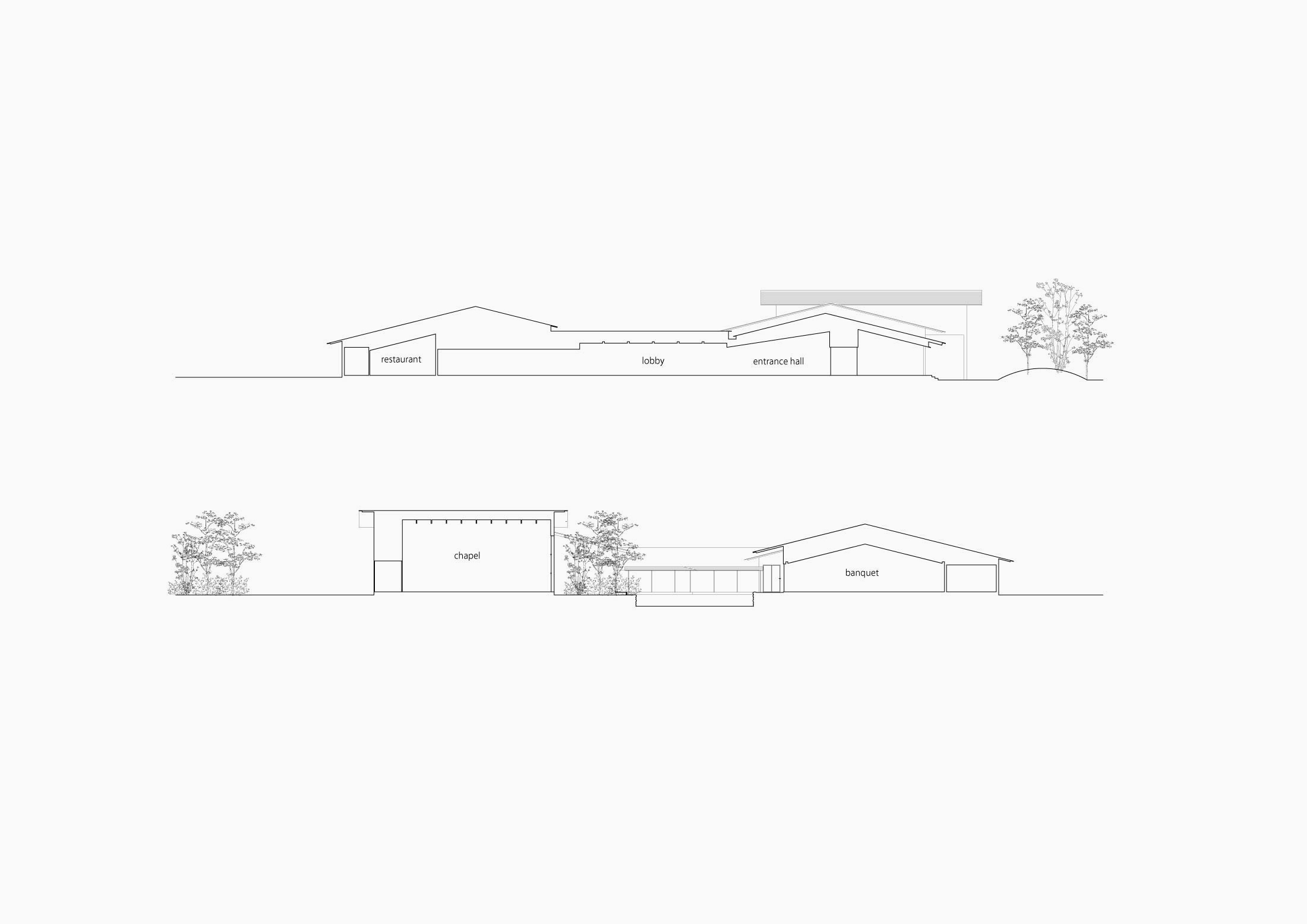 Credit

Design supervision: Design: Archipatch / Keiko Yoshida
Design (support): K. Design Studio, Otaka Construction
Equipment: Ikeda Equipment Design Office
Structure: Wood Structure Planning Lab
Exterior / Landscaping: Kazuyuki Ishihara Design Institute
Furniture / Fixture Coordination: Archipatch
Construction: Cosmo Construction
Photo: Takumi Ota